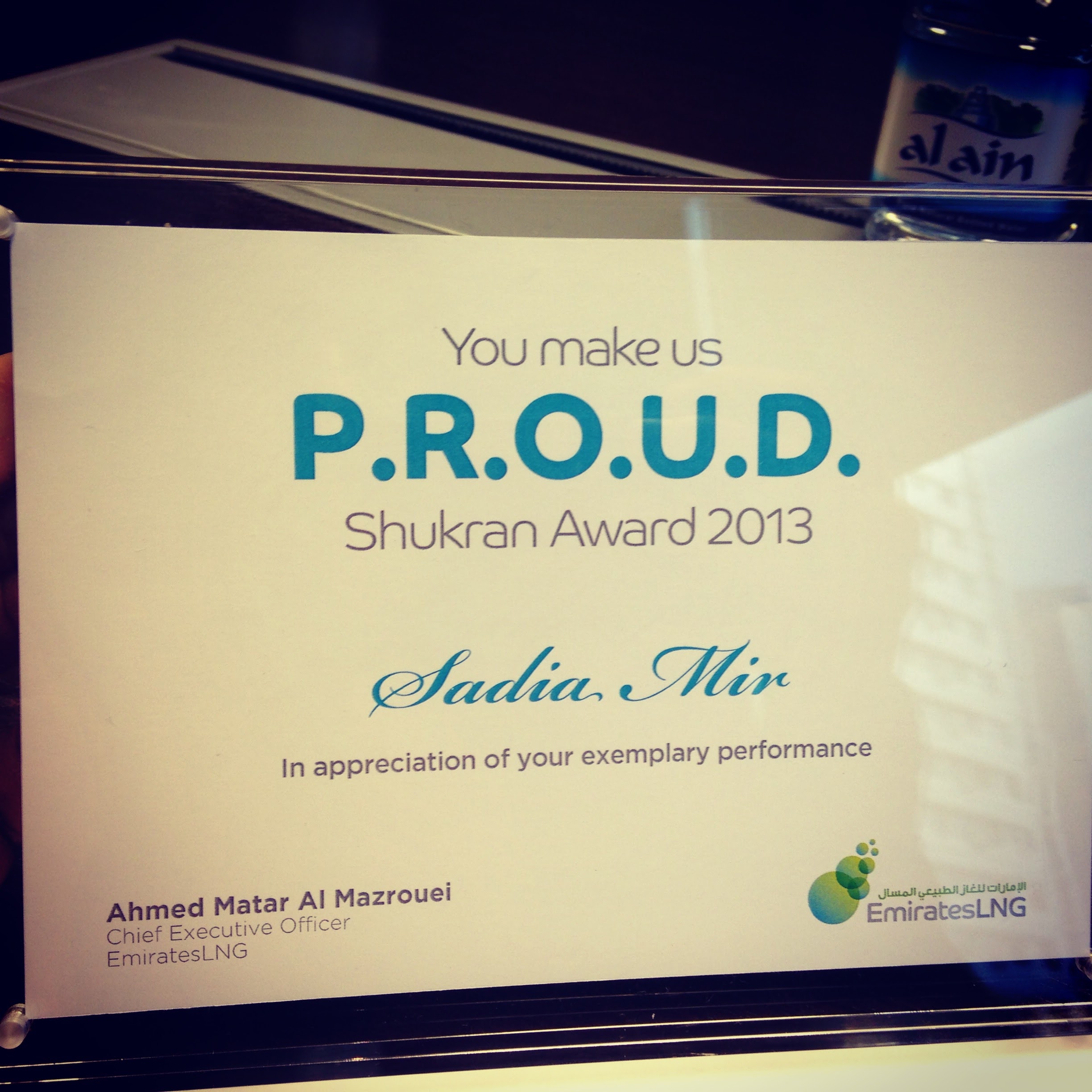 PERSONAL PROFILE
I am a progressive HR Professional with more than 8 year's cross-functional experience in HRM, Learning & Talent Management, Organizational Development, Resourcing and Performance Management. I am CIPD qualified and MBTI – Type Indicators certified. My credentials include managing HR transformation projects, designing and implementing people initiatives, facilitating change management, leading to improved effectiveness and increased organisational performance. With strong customer-focus I have ability to quickly build long-term relationships with multiple stakeholders with differing needs and establish win-win solutions.
KEY COMPETENCIES
Communication and Relationship building - developed through working with multiple stakeholders such as Leadership Team, Shareholders and Training Providers which has led to lasting partnerships.
Effective Negotiation – gained through working with a variety of service providers and securing competitive business 'terms of reference' and pricing.
Planning and Organisation – developed through successfully project managing HR and Capability Projects ensuring milestones were achieved successfully within set budgets and schedules.
Analytical and Results Oriented – ability to take logical approach to understand complex situations and identify solutions in timely manners gained by leading on various HR transformational projects.
Team Work - I have ability to work effectively within the team to engage all members with differing personalities and abilities leading to successful project outcomes.
Change Champion – I have been recognised and awarded as change champion due to my ability to facilitate small and large scale projects leading to improved processes and business performance.
Capability Building - I have used Training, Coaching, Mentoring and Counselling as tools to develop talent through group workshops and individual guidance leading to improved individual and team performance.
Information and Communication Technology (ICT). Advance skills in Microsoft Office (Word, Excel, and PowerPoint) and used Social Media platforms like Facebook, Twitter and Instagram as information, communication and learning platforms.
EDUCATIONAL ACHIEVEMENTS
MSc – Human Resource Management (CIPD Pathway)
University of Birmingham
Birmingham
2018-2019
Level 3 (6317) Internal Assessor's Qualification.
City and Guilds of London Institute
London
2016 – 2017
CPP Inc. Accredited MBTI
London
2016
Level 5 Diploma – Human Resource Management (Associate).
Bradfield Group Training CIPD
London
2013 - 2015
Professional Diploma in Careers Guidance
Nottingham Trent University
Nottingham
2004 - 2005
Counselling Skills Certificate
CPCAB - Counselling and Psychotherapy Central Awarding Body
London
2003- 2004
Adult Teaching Certificate
City and Guilds of London Institute
London
2002 - 2003
BA Honours Travel & Tourism Management
University of Bedfordshire
Bedfordshire
1994 - 1997
WORK EXPERIENCE
Highways England
May 2017 – July 2018: Learning & Capability Specialist
Project managed Capability Development Project for Operations Directorate leading on project components.
Identified Core, Leadership and Technical competencies and benchmarked them against APM Project Management Professional Standards, ISO 55000 Asset Management Standards and Highways Strategic Asset Management Framework.
Worked with number of Directorates to develop capability matrix and mapped competency levels to job roles as part competency assessment for performance management.
Created Career Pathways toolkit to support career management and talent and succession planning across the business.
Developed blended Learning Curriculum to support the Directorate learning requirements which consisted of formal learning, On-the-job and Knowledge Transfer Toolkits
Competency Assessment process which supports the performance appraisals and development discussions.
As part of Stakeholder Management worked closely with Operations leadership ad subject expertise, Asset Information Group, HRBPs and HR CoE Specialists ensuring alignment of capability development project with HR and business practices.
Worked with Oracle ERP consultants to implement learning and development modules which supports the capability development project.
Liaised with external training providers to identify accredited and non-accredited technical training to support learning requirement.
Career break due to move back to the UK
February 2017 – April 2017
Freelance HR & Careers Consultant
June 2016 – January 2017
Designed and delivered bespoke coaching, mentoring, and training programmes for individuals.
Delivered one to one career coaching to help individuals with successful career planning enabling them to achieve their career aspirations.
Emirates Liquefied Natural Gas LLC (EmiratesLNG)
March 2012 – June 2016: Mubadala Group HR Business Partner
Learning and Talent Development – Key functional area
Creator and lead facilitator of learning solutions, assessments and learning management system as part of Talent Management for both HQ and staff based at Consultant offices internationally.
Worked with Function Heads as HR Business Partner to identify business needs and develop competency programs and succession plans.
Created cross-functional coaching framework and coached new line managers as part of the 'Coaching for Success' Program.
Managed Learning & Talent Development budget with quarterly & annual forecasts and formulated monthly HR reports for management updates.
Developed competency framework for the Capability Project for Leadership, Graduate & Professional Development using international models such as City and Guilds – NVQs and Apprenticeships.
Collaborated with functional heads to conduct Learning Needs Analysis (LNA) and created Individual Development Plans (IDP) to develop career pathways.
Identified various learning tools allowing staff to develop competencies in holistic and engaging environment such as: On-the-Job Training, E-learning, Webinars, class-room training, work shadowing, and placements across Mubadala Group.
Designed onboarding process and delivered robust Induction Program for new employees to help them to understand EmiratesLNG's Values and work culture.
Worked collaboratively with international engineering services consultants to execute training at Consultant LNG Operating Terminals and managed the international staff mobility.
Partnered with educational institutes to recruit Intern students enabling them to participate in On-Job Training and develop core skills thus build future talent pipeline for EmiratesLNG.
Conducted formal assessments for trainees to measure learning and assess progress using methods such as witness statements, product evidence and professional conversations.
Articulated and coordinated the 'Subject Matter Expert' Project consisting of; identifying and creating staff pool of Subject Expertise across EmiratesLNG to support learning programs.
Served as HR Representative on the ERP Project for design of HR Modules in SAP System and key lead for Learning & Development Module.
Contributed to Learning &Talent Management 'CoP' Network to develop initiatives and share good practice, allowing Mubadala Group companies to work in partnership to share resources thus be more cost-effective.
Managed approvals for training's and Professional Memberships such as CIPD, ACCA, CMA. and CIM.
Acted as Company Compliance Representative; worked in collaboration with Mubadala Group Compliance team to cascade all compliance information and training to EmiratesLNG staff.




Leadership and Management Support

Co-managed the set-up of HR function and created KPIs which were aligned with business objectives.
Formulated Employee Handbook and HR policy manual inclusive of Rewards, Learning & Talent Development, Recruitment and Induction and the in-line with market best practice.
Worked in consultation with Leadership team and Shareholder representatives to formulate People Strategy and roll-out development initiatives.
As change-champion led on team building events with successfully achieving the target of developing Corporate Values and redefining EmiratesLNG's Vision and Mission.
Line managed trainees and HR Assistants as well as providing direction to HR & CSS team in the absence of Head of HR&CSS.
As HR Committee member liaised closely with Shareholders on HR initiatives and represented EmiratesLNG at Shareholder collaboration and update meetings.
Undertook Internal Audit of HR&CSS department to ensure all documentation is up-to-date and in-line with company's audit requirements.
Initiated HR Communications Strategy; ensuring HR information is communicated accurately and in timely manner via all communications channels.




HR Cross-functional Operations Support

Managed the 'Manpower and Facilities' and 'HQ Office Design and Fit-out' projects for General Service department consisting of: developing proposal scopes, evaluating proposals, negotiating with vendors, and developing terms of agreement in consultation with EmiratesLNG Legal and Procurement teams.
Designed all Service Level Agreements and key negotiator for all Office Facilities Service contracts, HR and Manpower Agency contracts ensuring competitive business terms and fees were agreed.
Conceptualized performance management process and trained business heads on developing KPIs, managing performance conversations and appraisals as part of performance management project.
Delivered workshops and provided advice to all staff on objective setting, mid-year and year-end reviews for performance appraisals.
Conducted benchmarking of Rewards and Remuneration in consultation with Hay Consultants and developed Salary & Grading Structure and Performance Bonus Plan project.
Rolled-out and facilitated employee rewards initiatives such Shukran Awards to recognise employee contribution thus promote high performance culture.
Introduced initiatives such as, Bitesize Learning, Lunch & Learn and EmiratesLNG Library, to encourage staff communication and participation as part of employee engagement project.
Instrumental in design and implementation of Learning Week, Culture Week and Health Week which were delivered successfully consecutively on annual basis since 2014.
Provided advice and supported staff on employee relation matters such as welfare issues, absenteeism, and grievances in-line with HR Policy and UAE Labour Law.
Developed initial 3 Year manpower plan for business start-up phase to ensure key staff are recruited and on-boarded in timely manner.
Conducted competency based interviews for recruitment of all new staff during 2012, 2013 and 2014.
Managed the HR-Smart e-Recruitment system ensuring all information is up dated regularly to allow accurate reporting.
Emirates Foundation
October 2010 – March 2012: Project Manager - Capability
Provided on-going advice to Leadership team on international best practices for People Development Strategy and Educational Initiatives.
Responsible for designing and delivering capability projects such as 'Kafaat Leadership Program' and 'Coaching for Talent Development & Retention' with focus on developing job specific competencies for public sector clients.
Conceptualized and developed proposal for EF Center of Career Excellence (CoCE) project incorporating in-house Career Coaching & Mentoring Program, Soft Skills Training, Capacity Building Programs, Assessment Center and Learning Lab facilities.
Developed project activities and liaised with stakeholders for Women into Work (Phase 2) Emiratisation Project enabling UAE National women to develop employ-ability skills through blended learning approach.
Lead Relationship Manager for key training providers & accreditation bodies such as City & Guilds, ILM and Btec Excel.
Provided leadership and direction to Project Management Office (PMO) Administrative Team ensuring they successfully managed the PMO duties.
Handled procurement process for all outsourced learning projects consisting of; developing RfPs Scopes, proposal evaluations, price negotiations and terms of agreements.
Managed all Service Level Agreement with external clients for the capability projects.
Formulated reports on project outcomes and impact measures for clients and EF Management for all Capability projects.
ZADCO Oil Development Company (ADNOC Group)
August 2009 – September 2010: HR Specialist – Rewards and Talent
Co-designed the Professional Ladder development programme for mid to senior positions (Grade 13 plus)
Coordinated with 'Subject Matter Expertise' for Professional Ladder assessments for technical and non-technical positions as part of grade promotions.
Co-developed the Coaching Programme for staff participating in the competency development programme and undertook career coaching for HR and Administration trainees.
Co-managed the restructure of Rewards department and led on competency-based interviews for all Rewards positions.
Conducted JD analysis, review, and job evaluation and benchmarking exercise for all technical and non-technical positions with peer companies and updated rewards structure in-line with market practice.
Line Managed Team Assistant and Compensations Administrators in the Rewards department.
Initiated HR Portal Project which consisted of automating HR documents to increase efficiency and allow easy access to information such as On-line JD Library, HR Policy, and Performance Appraisals.
Advised managers and staff on total rewards ensuring promotions were in-line with policy and promotion criteria.
Delivered workshops on policy updates, performance appraisals, KPIs and objective setting for staff through video-conferencing to include the offshore staff.
Conducted periodical reviews and updated competencies for HR CAMS, PDPs & PLs which contributed to succession planning and talent development as part of Emiratisation Strategy.
Liaised with Scottish Qualification Authority (SQA) for delivery of HSE and Fire Safety vocational training.
White, Young, Green International (WYG International)
February 2009 – August 2009: Freelance HR and Business Operations Consultant.
Facilitated the start-up of Gulf Region Office consisting of office set-up, liaising with Abu Dhabi Economic Development Department for trade licences and set-up corporate bank account.
Handled day-to-day office operations and administration; Executive Team meeting arrangements, financial accounting, client queries.
Business Development: conducted marketing and promotional activities through networking, sourced proposals and co-produced tenders for engineering projects.
Nakheel - Waterfront Business Unit. Dubai World
June 2008 – February 2009: HR Generalist
Lead facilitator for the Induction and Orientation program for all new joiners and internal movements.
Managed the Mentoring and Coaching program and delivered coaching as part of performance improvement.
Conducted talent reviews, learning gap analysis and identified appropriate training for staff PDPs.
Developed succession plans and career pathways for key positions across all functional areas as part of talent development strategy.
Developed, implemented & managed capability project consisting of UAE National Graduate Training Program, Internship Program, High School Work Experience Program & Summer Placement Program resulting in meeting the Emaritisation requirements and build talent pipeline.
Acted as Nakheel Representative for Careers Road Shows and liaised with key educational institutes for Graduate recruitment.
Developed manpower plan, job descriptions, conducted job evaluations, and advised Line Managers of HR policy & procedures.
Contributed to Employee Rewards & Benefits Programme as part of cross-organisational Employee Engagement Initiative.
Yardley School. Birmingham Local Education Authority
November 2003 – June 2008: Work Related Learning Manager
Developed Policies, Programmes & Audits Systems for Vocational Learning (VL) Programmes such as Careers Education, Enterprise Education, Work-Related Learning Curriculum, and Extended Curriculum in-line with government's Agenda for Every Child Matters.
Advised SLT on the latest government legislation and initiatives for Every Child Matters Agenda ensuring the school fulfilled their responsibility.
Collaborated with Central Collegiate Network and Business Industry to develop and deliver Industry Placement Programme for staff and students.
Implemented the L&D Programme for staff at Yardleys School as part of Department of Education's (DoE) Teaching and Learning strand.
Organised Enterprise and Industry Days enabling students to develop functional & entrepreneurial skills by working with industry professionals.
Prepared annual Department Development Plan inclusive of budget provision and cost impact which fed into School Improvement Plan.
Conducted audits for VL Programmes and formulated reports for SLT on termly basis which was incorporated into Head's Report for School Governors.
Worked in conjunction with Connexions Careers Service (CCS) and Education Business Partnership (EBP) to deliver Career Planning & Job Search Workshops, Interview Skills, and Enterprise Education & Employability Seminars.
Line Managed Careers Advisors ensuring all careers interviews and follow-up actions were undertaken.
Partnered with IT team and Curriculum Coordinators to develop the VLE platform as a drive to improve efficiency and accessibility of information for staff, students & parents.
Partnered with Curriculum Director to deliver Science curriculum in-line with Specialist Schools & Academies Trust requirements.
Conducted termly assessments to review progress of learners on offsite courses and ensure students met the learning outcomes.
Managed Service Level Agreements with CCS, EBP and Training Providers as well as conducting audits of service delivery.
Conducted Quality Assurance Assessments for the Offsite Vocational Courses to ensure quality of teaching met OFSTED requirements.
Moseley School and Holte School. Birmingham Local Education Authority
October 2001 – August 2004: Academic Mentor
Developed Academic Mentoring & Coaching Programme for the students undertaking the G.C.S.E & 'A' Level Programme and provided one to one & group mentoring resulting in higher achievement.
Provided one to one and group career coaching to all Key Stage 4 and Post 16 students resulting in better-informed career choices.
Developed learning materials and taught the Business & Tourism GNVQ Course to an audience of 30 Post 16 students.
JOB-RELATED VOCATIONAL COURSES
2017: CIPD. UK Employment Law Workshop.
2014: Informa Training. Chief Learning Officer Certificate.
2012: Hay Group. Job Design, Job Analysis and Job Evaluation Courses.
2012: Certified by HD MENA. Thomas Middle East. Thomas International PPA Assessments.
2003: Department of Further Education. Mentoring Certificate.
PROFESSIONAL MEMBERSHIPS
Associate Member – Level 5: CIPD for HR Professionals – UK
Full Member: Career Development Institute (CDI) for Career Development Professionals - UK
Registered Careers Guidance Professional with CDI – UK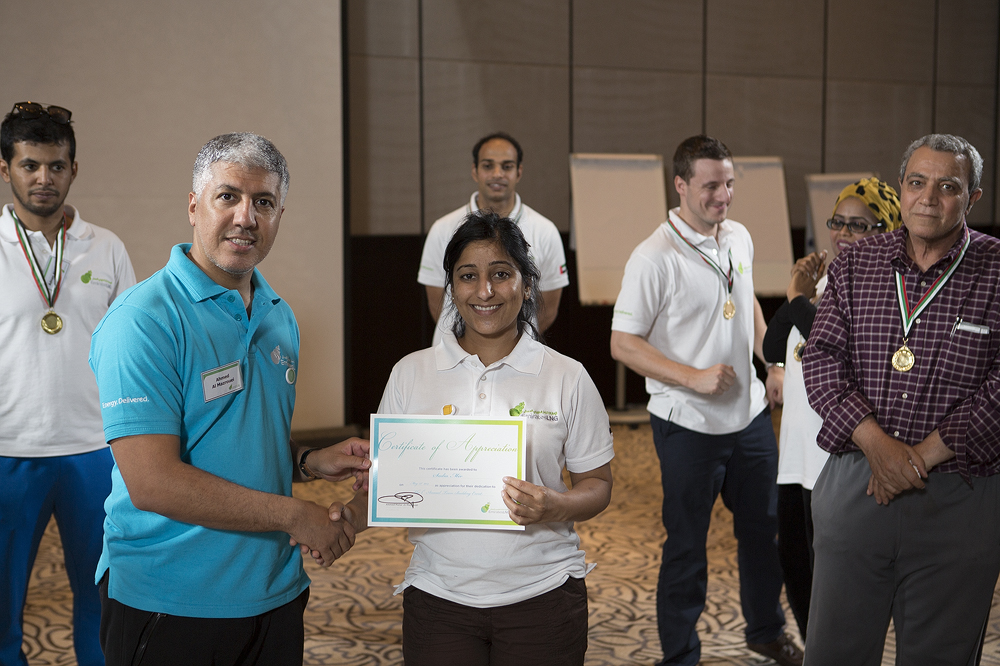 ADDITIONAL INFORMATION
I enjoy meeting and networking with people of different cultural and social backgrounds which enabled me to Initiate 'Learning and Talent Management' professionals' network through my social contacts. The network activities have been immensely beneficial to the organisations I have worked in. I actively participate in various sports and social activities which help me to keep fit, healthy and relaxed thus Creating positivity both personally and professionally. In my spare-time I have participated in many volunteering initiatives such as Ramadan Meals distributions and teaching Basic English, CV reviews and careers advise as a means of giving back to the community.